John and I are looking forward to appearing on
The Phil Mack Show" at the Gleneagle Hotel
Killarney Ireland this weekend....
more details
www.philmackcountry.com
August/September News 2014...
THE PHIL MACK SHOW KILLARNEY SEPT 2014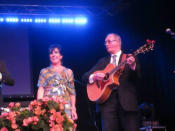 HOSPICE COFFEE MORNING SEPT 2014
H
ope you all had a great "Hospice Coffee morning.
We had a wonderful Concert at the TF Theatre Castlebar
Mayo Ireland with over 1.400 pax. Great meeting friends from
years gone by.... Well done to all concerned...


Great meeting so many of you this past weekend at the
Concert in SOHAM UK and thought you might enjoy some
photos from the concert with Daniel O' Donnell and Majella,
Sean O' Farrell, Fergal Flaherty and John Staunton and myself.
We had a super weekend with Mrs. Day, Mary and friends.
Thanks so much for your kindness in raising so much...
DANIEL & FRIENDS SOHAM UK. SEPT. 2014...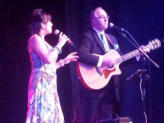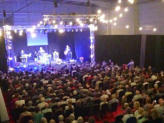 Last few hours of filming video in Connemara and Mayo..
Soon ready for release...
NEW VIDEO AND SINGLE SEPT 2014
NEW VIDEO AND SINGLE SEPT 2014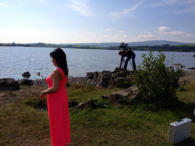 MARY FROM DUNGLOE FESTIVAL AUG. 2014
John and I before our performance at the "Mary From Dungloe "
Crowning Festival in Dungloe Donegal Ireland. Congrats to
the Sydney Mary who won the title for 2014. A wonderful fun n
ight enjoyed by all.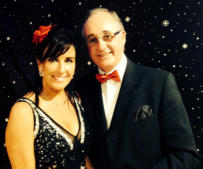 John and I decided to take a day off and hit for the Galway Races....
What a most enjoyable day and we met loads of friends and fans.
John even had a winner on the big race...he's still smiling...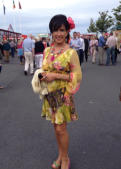 THE GALWAY RACES JULY 2014